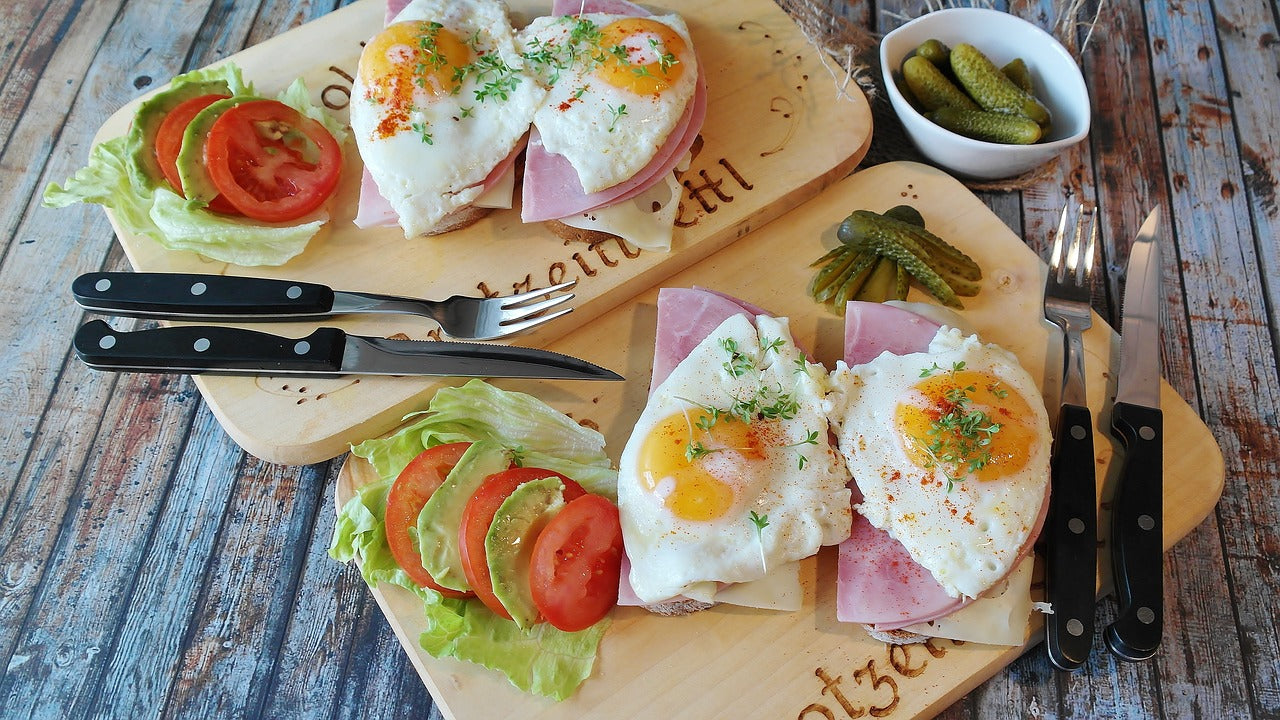 What's in your lunch tote? 16 Easy Ways to Get More Protein in Your Diet
We are 2 months into our new health goals. We are eating smarter, meal prepping and carrying our meals to work.
Let's dig a little deeper into protein.
Protein is one of the three macro-nutrients we need for our bodies to function. We need protein for our cells to grow and repair themselves, which is why it's essential for building muscle mass. Unfortunately, most people don't get enough protein in their diet.
We've compiled this list so that you can get more protein without it being difficult. Here are 16 easy ways to get more protein.
Include these foods
1. Hard boiled eggs are an easy snack to make, and you can even make a whole batch of them. Eggs are one of the best sources of protein.
2. Greek yogurt is healthier than plain yogurt, and has more protein. You can even use Greek yogurt for cooking or baking different recipes.
3. Cheese, like other forms of dairy, has a good amount of protein and is an easy addition to foods like pasta, sandwiches, and salads.

4. Nuts are a great snack with plenty of protein. Almonds are a good choice for protein.
5. Beans are another food you can add to pasta, rice, and salads, or you can even use them to make other foods like burgers.
6. Add seeds to your foods for an extra boost of protein. I like to add chia seeds to my shakes, yogurt, and tea. They also add a good amount of fiber.
7. Peas are good for when you get tired of beans. You can also turn peas into other mixtures, like making hummus out of chickpeas.
8. Protein powder is probably the easiest way to add a lot of protein to your diet. Just add some powder to your smoothie. You can choose the flavor you like best, or go for something bland.
9. Seafood like fish and shrimp can be a great source of protein, and it's a healthy alternative to chicken and beef.
10. Brussel sprouts may not be your favorite, but they're a good source of protein. Try roasting them with salt and pepper.
11. Broccoli can be a great side for so many different foods, or even part of the main dish. It's a great way to add protein and vegetables to your diet.
Replace with these
12. Quinoa vs Rice: Quinoa has less calories and twice as much protein as white rice does, so try swapping your rice out for quinoa a few times a week.
13. Hummus vs Butter: It's common practice to put butter on toast. For added protein, though, try using hummus instead. It's great in sandwiches, and you can even add some to a salad.
14. Oats vs cereal: Oats have more nutritional value than cereal, including fiber and protein. Try eating more oatmeal, or making breakfast cookies or muffins with oats in them.
Other tips
15. Eat your proteins first: If there's a food you're prioritizing, it makes sense to eat it first. Proteins also have an enzyme that make you feel full, so you may eat less calories.
16. Purchase leaner meats: Leaner meats have more protein, so look for meats that are about 80% lean.
______ 
Now that you know what to add or change in your diet to get more protein, aim for the right amount. Remember to also balance out your meals with carbohydrates and fat, which we talk a little about in this post.
Depending how many meals you are eating daily, your carrying needs may be different. For 1 meal, a protein and salad, try our Mero Mini. Carrying 2 or more meals, our larger insulated lunch totes are perfect for you.
Let us know your favorite ways of adding protein to your diet in the comments!