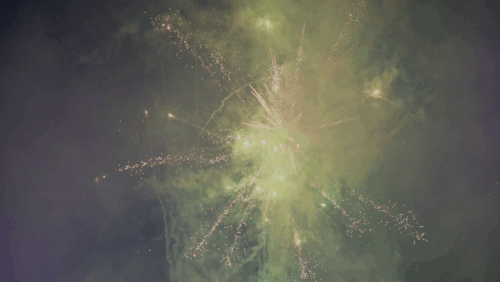 Welcome to the Family - Callaloo!
Our newest addition joins Cassava and Tamarind in showcasing its beautiful, professional style and class. These totes generate their own sense of uniqueness.  One Tote carries it all!
Staying close to our West Indies heritage, Callaloo has a healthy and enticing color hue that just draws the viewer in.
For those who are not aware of what Callaloo is, it is a popular Caribbean vegetable dish. It is actually the national dish in Trinidad and Tobago as well as Dominica. Not surprisingly, the "Callaloo" made in Jamaica is different from the "Callaloo" made in Trinidad and Tobago.
Callaloo Recipes
For those of use who like to explore the world of cooking, here is how our friends in the Caribbean prepare this dish. In Jamaica, callaloo leaf is steamed with tomatoes, salt, peppers, scallions, with or without salt-fish.
Callaloo in Trinidad and Tobago can be made with okra or water spinach.  Some locations may add coconut milk, crab, conch, Caribbean lobster, meats, pumpkin, chili peppers and other seasonings. 
This mixture is then simmered down. When done, the callaloo is dark green. It can be used as a topping for meat/fish or as a side dish.
A Little History
The month of August holds a special place for those of us who are from the Caribbean. The road to independence was different for Jamaican versus Trinidad and Tobago.
For Jamaica, with the breakup of the British Empire in the 1950's, several amendments were added to its constitution that allowed greater independence and a Prime Minister. The road to independence was slow for Jamaica, as time passed, a majority of the Jamaicans wanted to leave British rule.  On July 19, 1962, the United Kingdom Parliament passed the Jamaican Independence Act, granting independence on August 6, 1962.  This was the first time that Jamaica flew its own flag and became a member of the Commonwealth of Nations.
The Gleaner, is Jamaica's newspaper for anything and everything affecting Jamaica.  It is a very informative paper. If you haven't had the chance to sit back, relax and keep up-to-date on everything about Jamaica, now is the month to do it.  This is Independence Month for Jamaica!
Trinidad and Tobago were originally separate islands. The British ruled Tobago as a separate colony. It became a crown colony in 1877.  The island of Trinidad was originally a Spanish colony.  It was later ruled by Britain around 1797.  Finally, in 1888, the colony of Trinidad and Tobago was born.  The road to independence was linked to the granting of votes.  Gradually over the years with the increased participation in governance, self-government gradually increased.
In 1958, a Federation of the West Indies was formed, but when Jamaica withdrew in 1961, Trinidad and Tobago decided that it was time to receive full independence .  On Friday, December 29, 1961 the House of Representatives and the Senate sat for the first time in the history of the Parliament of Trinidad and Tobago. In 1962, independence talks took place between Trinidad and Tobago and Britain, resulting in full independence on August 31, 1962.
Like Jamaica, this was the first time a country's flag was flown from an independent and governing body, Trinidad and Tobago.
For Trinidad and Tobago, the Trinidad Daily Express and the Guardian provide an insight into what's happening. One might think that living on either Jamaica or Trinidad and Tobago, with the Atlantic Ocean as the separator, that island influence wouldn't be as strong as it is.  However, within the confines of T|W Tote, both our heritage and beliefs run strong.
This is another reason our Totes pay homage to West Indies heritage.  One that we are very proud of and would like to share with our customers and soon-to-be customers and friends.
In celebration of Independence Day for both Trinidad and Tobago as well as  Jamaica, we would like to share some traditional recipes for both:
Jamaican Fried Dumpling 
Ingredients
1 Cup Cornmeal
1 Cup All-purpose flour
1 Teaspoon baking powder
1 Teaspoon granulated sugar
½ Teaspoon salt
1 Cup Cold Water
Directions
Mix the dry ingredients.  Add enough cold water to make a stiff dough.  Knead the dough on a floured surface and divide into 12 sections.  Add enough oil in a skillet to keep the depth about an inch deep. Heat the oil until it is shimmering but not smoky.
Glide the dough portions into the hot oil for about 8 minutes.
Eat them Hot and Enjoy!
Trinidad Peanut Punch
Ingredients
1 ½  Cup Evaporated Milk
1 ½ Cup Whole Milk
⅛ Teaspoon of Cinnamon
⅛ Teaspoon of Grated Nutmeg
1 Teaspoon Vanilla Essence
! Cup of Creamy Peanut Butter
1 Cup Condensed Milk
Directions
Mix whole and condensed milk together. Swirl in dry ingredients.  Blend the evaporated milk and creamy peanut butter together in a separate bowl.
Pour the combined milk mixture over the peanut butter mixture. Combine all ingredients.
Serving Tips:
Add some ice chunks into glasses, then

Add in combined peanut butter mixture, and

Top with a little cinnamon and granola.
Enjoy!  Cheers to All!
Happy Independence Day
 from
 the Management and Staff of T|W Tote!
More than just a Professional Lunch Tote!
Every season has a purpose, and every item can be repurposed in some way.  It's summertime and all is fine.  Let's see how we can use our Tote in a multi-faceted way. Warm temperatures call everyo...
Read more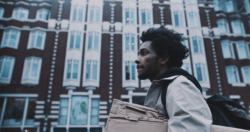 We all know that September 2021 is going to be difficult, scary, filled with the unknown and tons of seemingly unanswered questions. "Should I or should I not?", that is the question? Should I: Go...
Read more