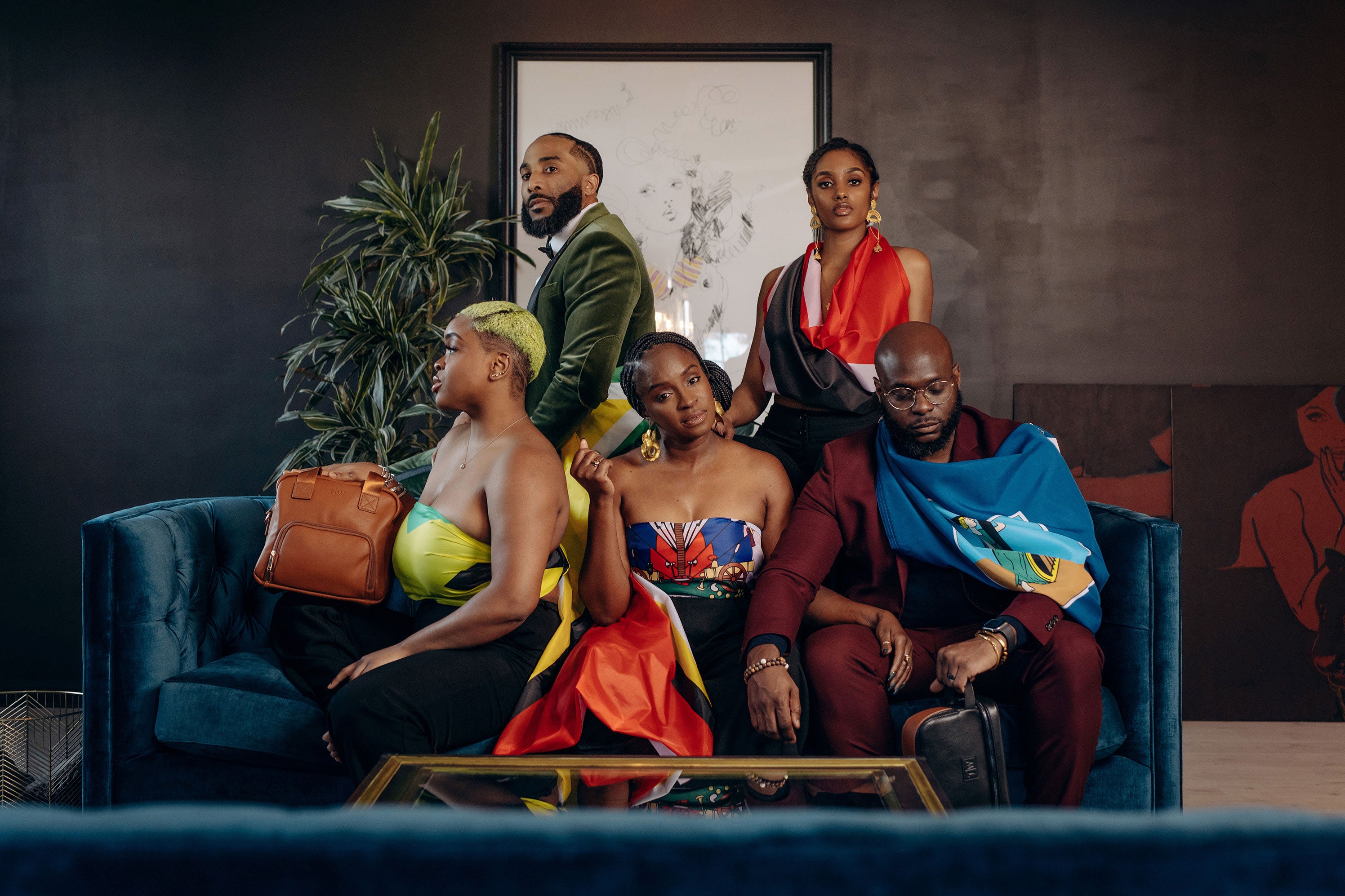 It's (Officially) Black History Month!
February is kind of a big deal around here. It's the month the rest of the country celebrates Black History along with us here at T|W. We as a company truly do celebrate Black History all year - living, sharing and representing Black pride. That's why the title references that it's "officially" Black History Month - it's all the time for us, February is just when it's official.
One of our favorite aspects of running T|W is using our platform to amplify all things Black, and Black History Month has given us some fun opportunities over the last few years to do just that. From highlighting history - making Black heroes to drawing attention to Black businesses, we love to shine a light on our community. This year, though, we decided to take it to a whole other level.
Fun fact about the T|W founders: we're from the West Indies. And we like to highlight our island heritage as much as possible. For us, it's about being true to our roots and honoring the amazing places that formed us and our families. So much of our commitment to sustainability, our desire to promote healthy living and self sufficiency comes from the island ethos. This year for BHM, T|W is going to produce a West Indies - themed photo shoot to honor our heritage - and the heritage of our team.
Many of you may know that our images for social media and advertising are produced by and feature friends or friends of friends. It's unusual, yes, but for T|W it works on many levels. Working with "friends and family" gives us a purpose beyond selling bags - we get to shout out people we respect and admire, we get to collaborate, and we get to show the excellence that runs so deep in our network. As we got together our players for our BHM shoot, we had a wild realization - that we were all of West Indian heritage! What are the chances? Totally unplanned, but also totally not surprising that we'd all end up in the same orbit. And just like that, a theme was born.
This shoot will be repping a whole lineup of Caribbean nations. First up, we have our incredible photographer Colville, who comes from the beautiful island of Antigua. Jamaica is represented by our co - founder Sherika, and brand strategist Jerome claims Montserrat. Our creative director Sharlene hails from Guyana and Dominica. And both co - founder Shallon and videographer Ron come from Trinidad. The best part is that you couldn't have planned this if you tried - it is one of those situations where all our life experiences, connections, and interests brought us here. When you put this all together, you can see how a theme became inevitable!
Our goal with T|W is to show the best of our community. To make our people look good. If we can do that and also showcase the roots of our team, it's a win! We also want to get our audience thinking - looking at our bags, you may not have even thought about the origins of the team behind the product. By associating our luxury brand with a West Indian team, it's elevating and amplifying in a subtle but intentional way. Next time you shop, take a moment to research the brand you're buying. Who are the people behind the label? What do they represent? What is their story? Where do they come from? At T| W, we hope that there's a meaningful and reflective quality to our association with our West Indies roots. They made us who we are, and we're proud to represent!