Three Years Young - Dec 13, 2021 - and Going Strong!
December 13, 2021 is T|W Tote's 3rd Anniversary!  Hooray for Us!
The road to success is often rocky and tenuous; however, the lessons learned are invaluable.  Both Sherika and Shallon are from the West Indies and they value their beliefs and heritage. Their parents instilled in them qualities that center around independence and excellence. These are the same qualities reflected in their products and every aspect of their company, T|W Tote.
They have come a long way since the launch of their luxury/professional lunch tote in December 2018; and they continue to grow a black-owned, woman-led business through relationships. One of their relationships is through the Historic Black Colleges and Universities, (HBCU).  
Fast Fact: For those not familiar with the mission of HBCU, they are institutions of higher education in the United States that were established before the Civil Rights Act of 1964 with the intention of primarily serving the African-American community. 
Below, we would like to share a Timeline of Growth for T|W Tote, and our entrepreneurial adventures along the way.
2018 - Here we Are!
T|W Tote launched their professional luxury Tote!  Drumroll please! Hello Mero!
2019 - Finding our Way!
Guinep and Sorrell make their introductions. Guinep, a combination between a lush burnt orange/brown and Sorrell, a rich shade of hibiscus and cranberry.
In July, HBCU Buzz interviewed T|W Tote Co-Founder, Sherika Wynter, on her journey through entrepreneurship and being a Black-Owned Business.  We would like to share that interview with you. Click here to read more.
Fast Fact: For those of us not familiar with HBCU Buzz, it is a multimedia company focusing on amplifying the Black College community. HBCU Buzz is the "Leading Source of HBCU News, Sports & Entertainment '' servicing each of the 107 Historically Black Colleges and Universities. Founded in 2011, The Buzz provides news relevant to HBCU campuses.
In December, the presence of T|W Tote was felt at Oakwood University in Huntsville, Alabama,  where Shallon was lecturing on the life lessons learned in launching T|W Tote and ownership.
2020 - Withstanding the Pandemic!
In 2020, Tamarind made its introduction. A rich dark brown tote, available with shoulder straps. Another feature now available is Monogramming!
Our adventure with Grow with Google took off!  This arm of Google helps Black-owned businesses grow their digital skills. Click here to read more about our adventure with Google.
Fast Fact:  Grow with Google has been working in communities across the country to provide free in-person workshops through their Grow with Google Digital Coaches program, which in turn aims to help Black and Latino business owners become more digitally savvy and reach customers online. Since the program's launch in 2017, their digital coaches have trained tens of thousands of business owners in cities across the country. 
One of those cities is Washington, D.C., which has long been home to a vibrant Black entrepreneurial community. Their local digital coach, Johnny Bailey, has trained thousands of local entrepreneurs,  including Sherika Wynter and Shallon Thomas, co-founders of T|W Lunch Tote. They knew that plenty of people were tired of carrying their lunches in paper or plastic bags, but struggled to find their customers. 
After attending Grow with Google workshops led by Johnny, Sherika and Shallon learned more effective ways to use online tools like Google Ads, Analytics and G Suite, and put that knowledge to work. Since then, their sales have grown by 55 percent and now they face a new challenge -  keeping up with orders.
Their next adventure was an appearance on the Emmys! T|W Tote was featured on KTLA 5's holiday gift session. Click link to watch this amazing moment for us!   
Pushing the envelope and seeing how far we can go.  That is the goal that binds those who work for Thomas & Winter.
As we continue to build our life story, we have had some side adventures with features in Reader's Digest, British GQ, Good Morning America and of course the Emmys Virtual Red Carpet Fox 5 Holiday Gift Guide.
2021 - Coming out the other Side!
So, here we are in 2021. Our color collection of Totes is increasing.  In July,  we introduced Cassava! Light grey in color to match any ensemble. A perfect companion for any busy professional!   Not soon after, Callaloo made its introduction. A rich, deep forest green that reminds its owners of the Caribbean dish it was named after.
 As our collection grew,  so did our entrepreneurship involvement.  In May, we participated in Seed Spot Demo Day, and were one of 9 competing for the prize. To learn more about our adventure, click here.
Fast Fact:  SEED SPOT is an organization deeply rooted in the community. They are a 501c3 nonprofit dedicated to supporting all social entrepreneurs creating a product, service, or technology that improves lives or makes the world a better place. They support entrepreneurs by surrounding them with the right access to resources, mentors, business fundamentals, community partners, capital sources, and anything they need to succeed.
In September, we provided Montverde's Girls Basketball team with luxury, insulated lunch bags to keep them fueled in style when on the go this season!
2022 - Watch Us Shine!
The year 2022 is right around the corner.  Our expectations are high and we are anxious to see what the new year will bring.  
Before we leave this story, we would like to end it with a family picture of our current collection and say 'We are here and ready for whatever the next chapter brings!'
Thank you for reading our story!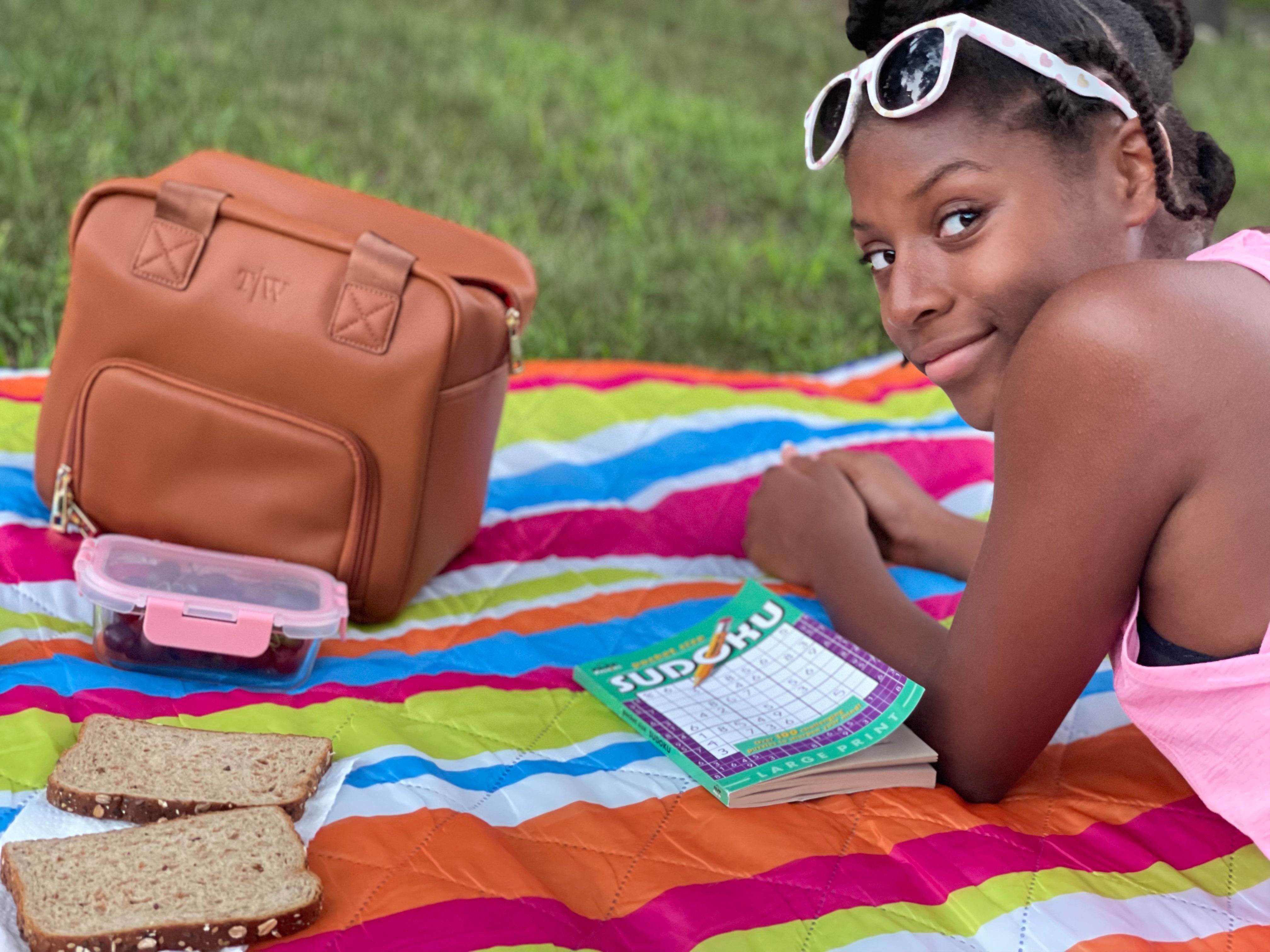 What are Customers Saying About T|W Tote…
So, it finally came!  All the anticipation, anxiety, and the excitement of its arrival has culminated in this moment.  Finally, a luxury multi-purpose lunch tote that is not only fashionable, but c...
Read more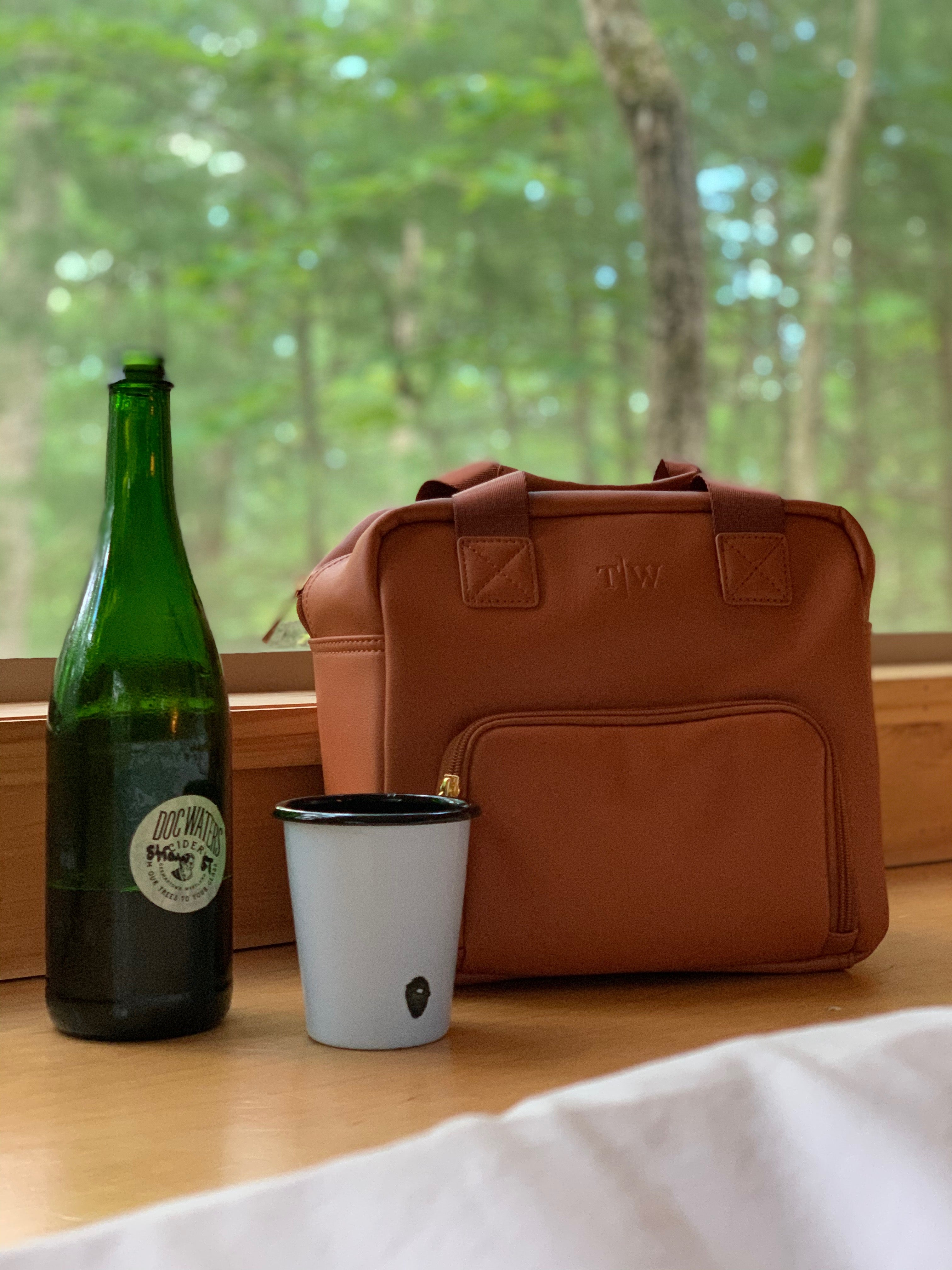 T - Thankful to be alive and breathing. What a year 2021 is turning out to be!  Vaccines, people venturing outside, smiling and elbow bumping.  It takes time to realize that the virus is not lurk...
Read more