Memorial Day - A Day of Honor, Remembrance and being Your Best!
It's not just about sales, barbecues, adventures, fun and family. Memorial Day is all that and more. It's about reaching out and taking chances just because the opportunity is there.
Reaching out and seeing all the possible roads to take and not knowing which is the one. Sometimes it feels like you're in an underwater cave with many branches.  You don't know which one to take. The fear of not knowing, being blind to what is ahead.  It can make you breathless with both fear and exhilaration. Have you ever played chess? Deciding on your next move. Not as simple as it looks. 
When you don't know where to go, or how far, sometimes the best course of action is just to take one step at a time. Peel back the onion, as some say.
In 2021, the meaning of Memorial Day is not the same as it was in prior years.  Everyone being carefree in their activities, whether indoors or out.  Not afraid to gather for family events, give a hug and get a hug.  A simple handshake has turned into an elbow shake.  Life is not as simple or carefree as it was.  The Pandemic has changed our outlook on life,  What didn't matter before, matters now.  
Slowly, many of the activities frowned upon in the Pandemic are coming back. Maybe just in a different form. People are more cautious now. Thinking twice before doing or scheduling anything.
History, though, has already defined the meaning of Memorial Day.  It is a federal holiday in the United States and meant to honor and mourn the military personnel who have died in the performance of their military duties while serving in the United States Armed Forces. 
Did you know that we are not the only country that honors their fallen? Here is a short list:
Britain - The United Kingdom observes Remembrance Sunday with ceremonies across the country on the Sunday nearest to November 11, the day Germany signed the armistice ending World War I hostilities. Today, the day memorializes fallen British soldiers in all conflicts since the Great War. On November 11 at 11 a.m.—the time of the signing of the armistice—the UK holds a two-minute silence. "Remembrance poppies" are worn and displayed as per a tradition inspired by the Canadian poet John McCrae's "In Flanders Fields:"
Canada - Remembrance Day in Canada, a national holiday on Nov. 11, commemorates Canada's servicemen and women. At 11 a.m., the country holds a two minute silence in memory of those who perished.
France - Armistice Day in France is solemnly observed on Nov. 11 with ceremonies, special church services and poppy adornments. In recent years, the holiday has come to recognize all of the country's war dead in addition to the 1.4 million people killed in the First World War.
Italy - Italy observes National Unity and Armed Forces Day on November 4, the date Austria-Hungary surrendered to the Italians in 1918. The day is accompanied by ceremonies commemorating members of the armed forces killed in action.
New Zealand and Australia - Anzac Day on April 25 commemorates New Zealand and Australia's servicemen and women who have died. The day, which stands for "Australian and New Zealand Army Corps," falls on the anniversary of the landing at Gallipoli, the first major military action by both forces in the First World War in a campaign that would fuel the building of a national consciousness in both countries.
Nigeria - Nigeria formerly observed Armed Forces Remembrance Day on Nov. 11 as a member of the commonwealth. But it has since moved the date to Jan. 15, 1970 to commemorate the end of the country's civil war.
South Korea - South Koreans observe Memorial Day on June 6, the same month that the Korean War began, to honor servicemen and civilians who have died for their country. The nation holds a one-minute silence at 10 a.m.
Turkey - Turkey observes Martyrs' Day on March 18, the anniversary of a major victory against the Allied Powers during the Gallipoli Campaign. The day is used today to commemorate Turks who have died for the country.
Honoring our fallen is a solemn occasion. What's not to be forgotten is that our brave ones (and let's not forget our fallen canine companions) gave their life so that you have your life. You can make choices and you have the freedom to make that choice.  This is what Shallon and Sherika  have done.
Taking that next step, finding their base and building on it. Giving back to the community, finding solutions that work and having fun doing it.
Remember the slogan, "All work and no play makes Jack a dull boy". It's time to take a break from work and remember what Living is all about. Take a moment and browse the collection at T|W tote. Find your color, make some noise, and do what the fallen can't. Go after your dream!
Happy Memorial Day Everyone!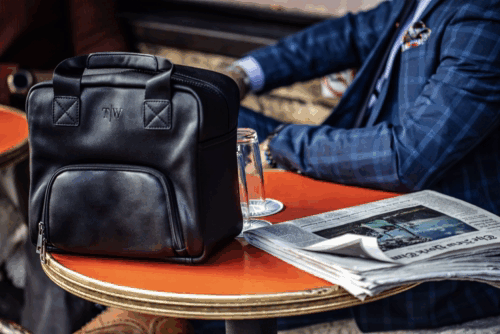 A Little History about Juneteenth Juneteenth is June 19, a holiday that is arguably as important to our nation as the Fourth of July, since it commemorates the day in 1865 when enslaved people of...
Read more