The title of the blog is a way to introduce our newest family member!  Welcome the Weekender!
This is the opportune time for its arrival as those among us are considering travel to long overdue vacations, seeing family overseas, taking a mental health break and getting re-acquainted with the great outdoors.
This is your key piece of luggage or your Get-Up and Go bag.  The Weekender offers the following features:
Luxurious Shoulder Straps

Strong, durable zippers

Vegan Leather (so it is stain and water resistant)

Compartmentalized inside, and

Easy to hold and grip handles
It is not only spacious but also offers multi-compartments to hold your special items. Some further details about the Weekender from our Website include:
Overall measurement - 17.5"L x 6.2"W x 10.5"H is designed for maximum storage.

Internal zippered pocket - ideal smaller personal item carry, separate from the main carriage.

Internal slip pocket - designed to add, just the right amount of separation but still have immediate access to items upon opening.
Everyone is stressed with their daily lives but your personal health is so important to your overall well being.  Simply put, a mental health break is anything that allows you to step back, relax, and recharge your mind. Mental health breaks can look different for everyone, depending on what helps them feel the renewal they need.
Fast Fact: Did you know that there are five simple signs that tell you when it's time to take a break?  They are: 
You can't focus

.  When your mind is on overdrive, the wheels are spinning so fast you lose sight of the big picture.  This could ultimately lead to

serious amounts of stress

, plus health risks. Stress plays an important role in several types of chronic health problems – especially

cardiovascular disease

, musculoskeletal disorders, and psychological disorders.. Not only does it impact employees,

 but  companies too.  Health care expenditures can be greater for workers who report high levels of stress.

Your relationships are suffering.

 What happens in one part of your life impacts all other parts. When your family, friends and social life take a back seat to your work, you might find yourself feeling a little empty. When workload increases, burnout risk can rise. And while burnout can show up in employees as exhaustion, cynicism and inefficacy, it can also be linked to loneliness. Long work hours can put stress on personal relationships and responsibilities, and both your work and your relationships will suffer. Social connection is part of being human, and it's one way to

prevent employee burnout

. The benefits of these connections for your overall well-being shouldn't be overlooked, as loneliness from social isolation or exhaustion can have serious consequences.

You're showing physical signs of stress.

  Long hours at work

can actually hurt your body. While the short-term benefits of working overtime can be great and even at times beneficial to both your professional and personal life, the long-term effects of long work hours are much more than just fatigue. Once stress starts to not only mentally, but physically show on your body, it's time to take a break.

Your self-care no longer exists.

  Self-care is vital for all people – and especially for professionals who take care of others.

Caregivers

are putting work demands, patients and family first – at the cost of their own self-care.

 When you begin to skip lunches, doctor appointments or your workout classes, neglecting yourself becomes the norm – and your health takes a hit.

You're running on empty.

  Lack of sleep and poor nutrition are two of the most obvious, yet neglected signs that it's time to take a mental health break. Not only is your physical energy diminished, your emotional energy and intelligence are also impacted. How do you expect to perform your best when you haven't properly fueled your mind and body? Good sleep is essential to good health, and when you're well-rested, you're more likely to feel more focused, energized and ready to take on the day.
Fast Fact: - What can we do?
Delegate work. Ask for help.

Get some sleep or go for a walk.

Meditate.

Hold yourself accountable.

Acknowledge your source of stress.
TIME TO TAKE A BREAK!
Breath deep!

Get outside. 

Take a 360 degree visual view and give your eyes something new to focus on.

Add some color to your life.

Go Shopping!

Try different foods.

Get outside and let your feet feel the dirt, sand, and leaves.
Fast Fact:  Did you know that there is science behind this daily wear-and-tear on your life?
Depression increases your risk of cardiovascular and metabolic diseases.

Depression and anxiety disorders cost the global economy in lost productivity.

Hospitalizations due to mood disorders are common amongst our young people. 
Now that all that is said and done, why not take a wellness check this weekend and invite along your new favorite companion, the Weekender!  It would love to tag along. Or, visit T|W Tote to view our eye-dropping collection!
If you would like to share your story with us, please send it to letschat@thomasandwynter.com.
Thank you for reading our Story!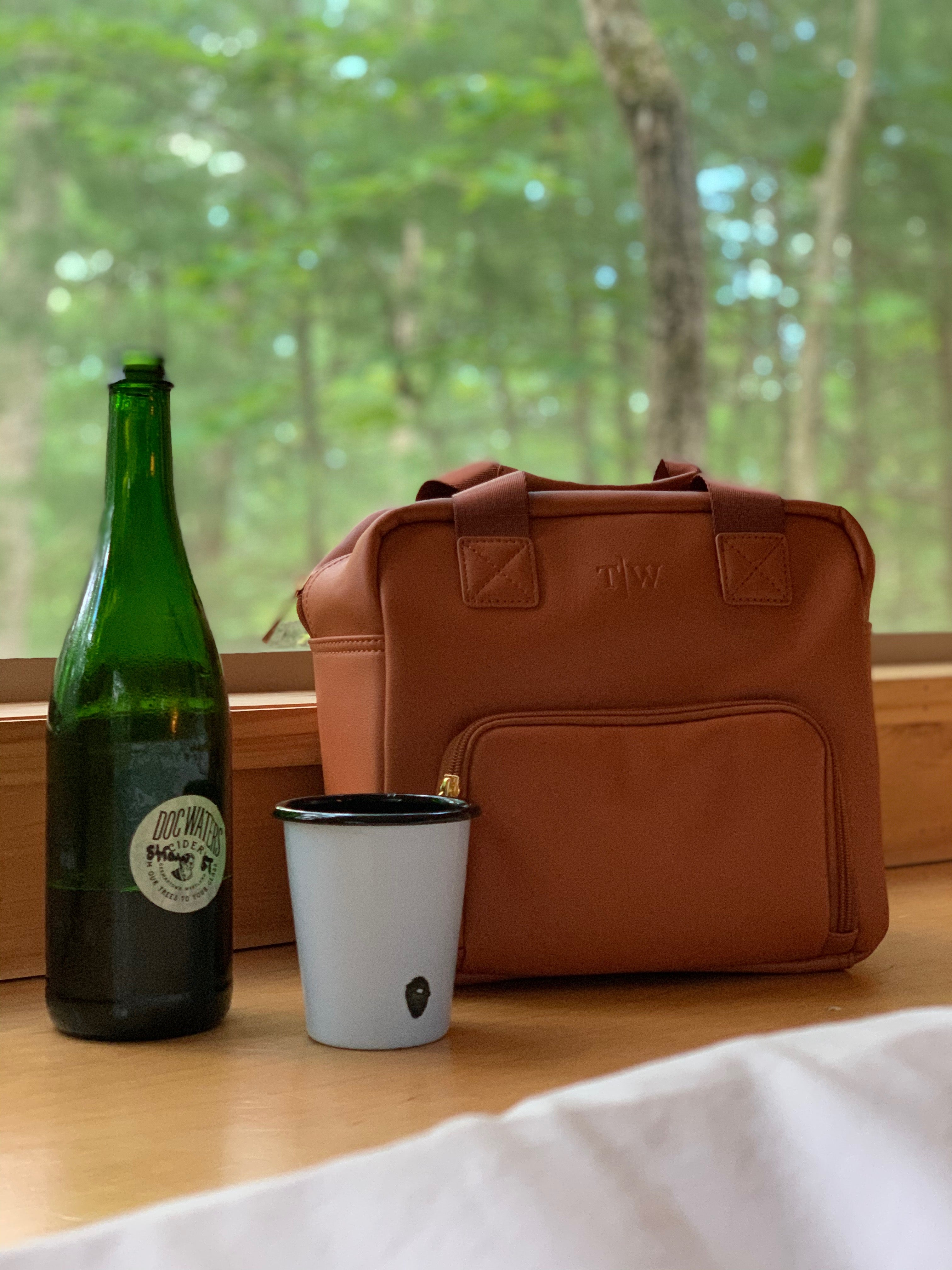 T - Thankful to be alive and breathing. What a year 2021 is turning out to be!  Vaccines, people venturing outside, smiling and elbow bumping.  It takes time to realize that the virus is not lurk...
Read more
Kwanzaa is a celebration of family, community, and culture. Fast Fact - There are three official Kwanzaa colors: black, red, and green, and there are seven candles. One is a black candle, three ar...
Read more