Article: Best Stylish Lunch Box
Best Stylish Lunch Box
When most people think of buying a stylish lunch box, they don't know where to start. The majority of consumers will pull out their smart device and start by doing a quick search on Google and type in "stylish adult lunch boxes" or "professional lunch bags for adults" and struggle to find that perfect item that matches their style. To this day, some people still use a brown paper lunch bag to carry their home-made meals to the office. As a company we want to change that and become the premiere brand for all your favorite lunch tote products. 
Birth Of A Popular Lunch Bag Brand
Our company was launched out of complete frustration. All things considered, it is usually pretty easy to find obscure products online. However after countless tries, we quickly became obsessed with finding the perfect lunch bag that complimented our unique style. 
We were so confident it was out there, but could not find it. Don't believe us? Here is a list of searches that were did on Google: 
Leather lunch bag
Lunch tote for adults

Meal prep lunch bag

Professional lunch box

Insulated lunch bag

Adult lunch box

Meal management bags

Leather lunch tote 

Bag cooler

Insulated lunch boxes

Meal prep lunch bags

Adult lunch bags

Bodybuilding meals plan

Lunch tote bags 

Insulated tote bags

Insulated cooler bags

Insulated lunch tote

Insulated lunch bag tote

...Just to name a few. 
For crying out loud, we even tried searching for "Father's Day," lunch bags. Every search came back with the same few options. If it didn't lack style, it lacked quality. If you are reading this, chances are you had the same issue. 
How To Find A Stylish Lunch Box
No adult should have to struggle to find a professional, yet stylish lunch bag to confidently carry their meals to work. It must be acknowledged that lunch replenishes your overall productivity in the workplace, therefore, it is just as important to eat lunch, as it is to eat breakfast. 
If you struggled like we did, there is some good news. T|W Tote has reinvented the way shoppers look at lunch boxes with the introduction of their professional lunch totes for men and women of all ages. Our goal is to design fashionable vegan leather lunch bags for adults and kids that compliments their style.
As natives from the West Indies, the founders of T|W Tote, Shallon and Sherika specialize in researching and designing products that solve overlooked problems. Not only do our lunch totes keep your items at a consistent right temperature, These stylish lunch bags make carrying food convenient whether you are traveling to work or heading to an event. 
Unique Professional Lunch Bags
Once you visit our site twtote.com, you may notice that the names of our items are quite unique. We have had several customers ask us, "Where we get the names of our totes from?" The names of our bags come from Caribbean culture. Sherika is from Jamaica while Shallon is from Trinidad. As the business grew, there was much conversation concerning how we can honor our heritage through our products. It was then that the idea of naming the colors of the lunch totes after island favorites was born. 
Why Buy A Stylish Insulated Lunch Bags
Now that you know the background story of our brand, it's time to discuss why you should buy a stylish lunch bag for the next time you want to travel with food. Each tote is fashionable and insulated to keep your food hot or cold while you are on the go. The sleek design coupled with thermal insulation features make this unisex lunch tote a must-have for all professionals in the workplace. 
For instance, if you plan on carrying several items, and don't want to hold a heavy lunch bag in your hand, the Spring 2020 lunch totes have a strap option to make it easier to carry. Not only do you get the extra space that you need to carry your beverages, meals and snacks, you also show up to your destination with a stylish lunch bag. 
Get Your Insulated Lunch Tote Today
Be on the lookout as the team continues to introduce other trendy vegan leather lunch bags to the market. If you don't already have a professional insulated lunch bag, click here to get yours.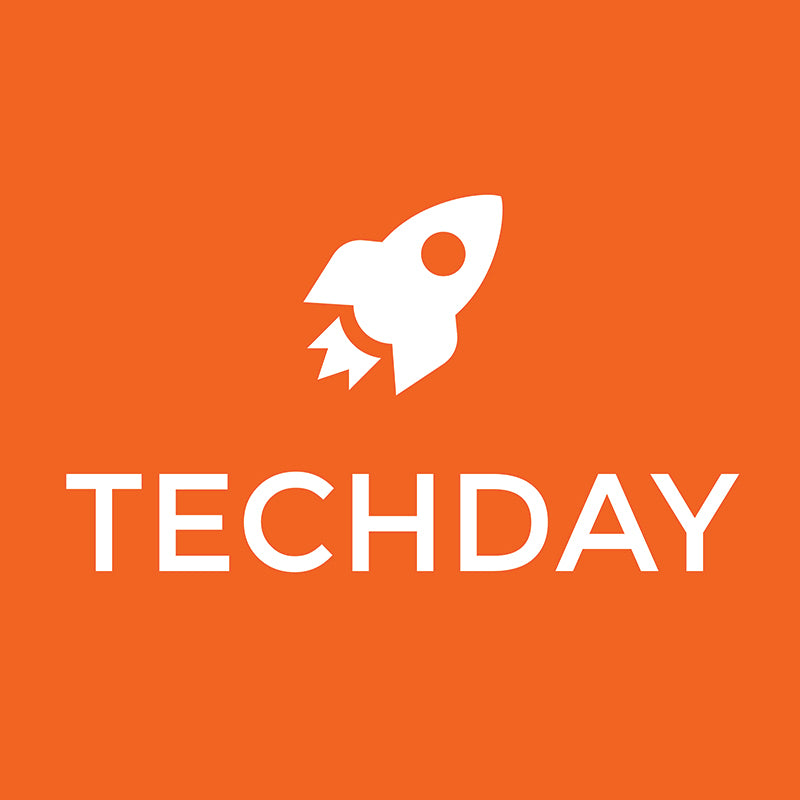 Tech Day NYC 2019... How did we prepare?
We have always been told, "Until you get out there, no one will know your product even exists. Social media will only do so much." It wasn't that we did not believe this message. The questions were...
Read more