Article: Are Big Businesses Just Checking The Box With Black Owned Businesses & Minority Suppliers?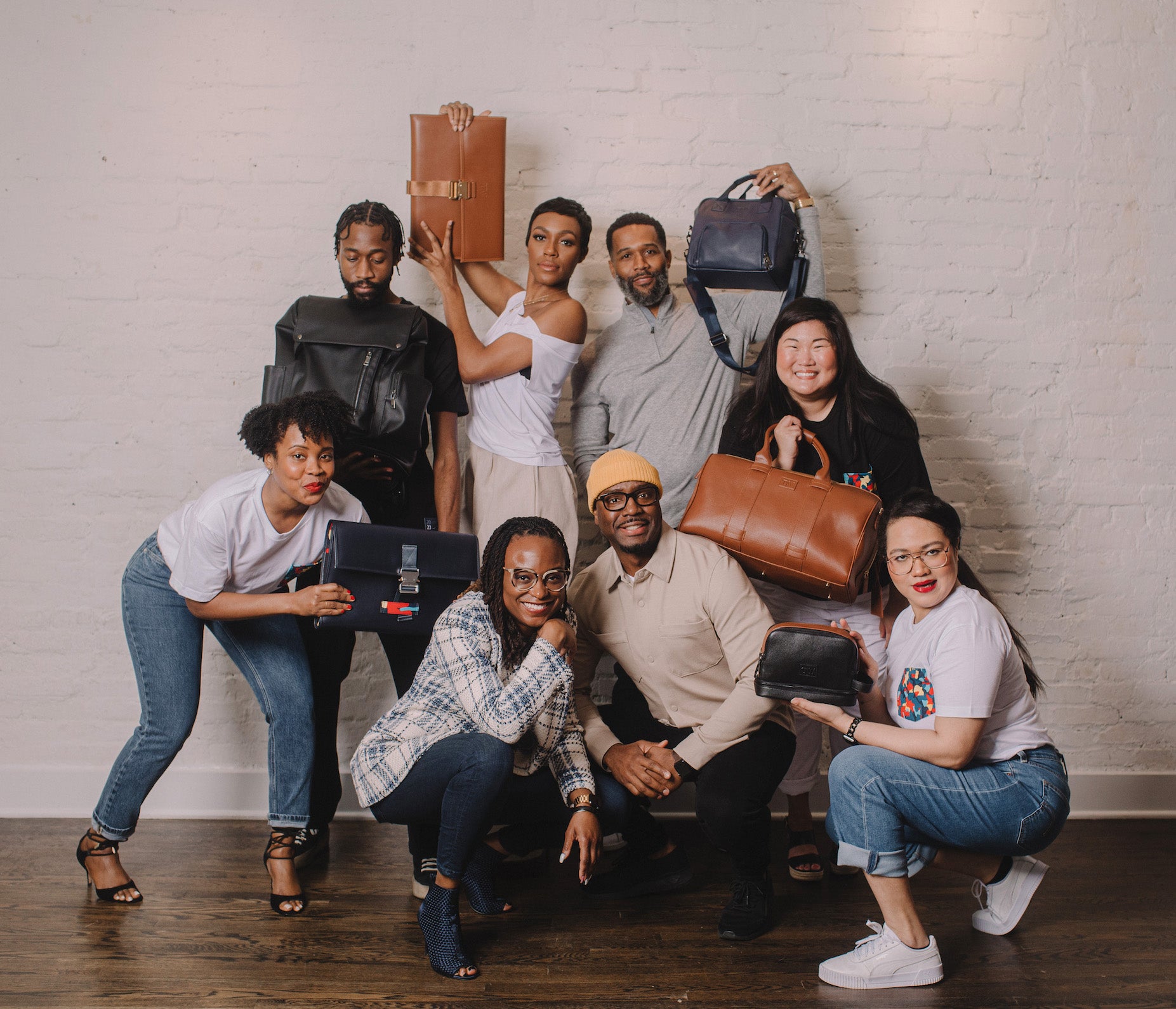 Are Big Businesses Just Checking The Box With Black Owned Businesses & Minority Suppliers?
Are Big Businesses Just Checking The Box With Black Owned Businesses & Minority Suppliers?
Let's be frank, as a certified minority owned business, we regularly encounter large corporations that: 
Are not interested in working with a minority owned business or

Do the bare minimum to meet their reporting obligations to stakeholders and or governing bodies 

Are skeptical concerning the capabilities of minority owned businesses
What many fail to realize is diversity by nature, allows for multiple perspectives contributing to well rounded results, regardless of the mission. Our optimism in working with large corporations as a black owned business has definitely waned over the years. However, our perspective changed when we received a call from Capital One. 
We, at T|W, have worked alongside Capital One for over a year. For Capital One, supporting diversity is weaved into the fabric of their existence. 
Capital One is intentional in its efforts to put supplier diversity into action by investing in and collaborating with diverse businesses. In a highly regulated industry, it is very easy for a potential supplier to be shrouded behind a wall of red tape. Capital One, however, navigated all the nuances well and extended an offer of partnership.
The Origin Story
In 2021, Capital One launched an initiative called "More Color Please" led by its Brand Creative team. This initiative, represented by the statement, "We live in color. We should create with it", emphasized the significance of racial diversity in professional creative roles. The goal is to find unique ways to celebrate diversity through creative branded media. 
As the More Color Please (MCP) team gained attention for their successful brand campaigns, they turned their attention to physical products. This is where the relationship with T|W began. We are known for our exceptional ability to craft products from the ground up, particularly our unique line of sustainable bags. With our research, development and manufacturing experience combined with the brightest creative minds at Capital One, making a remarkable product was only a matter of time.
The Process
Initiation
 While T|W and MCP were eager to work together, both teams understood the importance of getting to know one another and ensuring we were a good fit. By some time, we mean virtual and in-person meetings.
Why was this so important?
Both T|W and Capital One desired a long term relationship, not just an one-off project. Relationship building and maintenance is extremely important to us and wanted to lead with this. 
Ideation
 At Capital One headquarters, both teams spent the day ideating. Both teams had many ideas and desires for this end product. However, at T|W, we lead with the question, "What problem are we looking to solve?", followed by "Who are we solving this problem for?". Helping the MCP team narrow down the problem and target audience helped both teams level set and laid a foundation to build upon.
Research 
T|W led the research arm of this engagement. Our team spent hours conducting market research as well as digesting customer feedback. The more we understood the expectations and shortcomings of the products on the market, the better. It also allowed us to begin to identify the areas that are ripe for market disruption. We presented this information to the MCP team. We also asked the MCP team to identify products they enjoyed on the market and why. 
Design 
Once we settled on design, it was time to bring it to life. MCP is full of talented individuals and we really saw their capabilities shine. The MCP team began sketching concepts with the goal of weaving functionality with a sleek, refined and sophisticated design. 
Prototyping 
Penned, "The Frankenstein" bag, we produced 2 prototypes which included a variation of functionality. At T|W, we believe it's one thing to think you like a design, digitally, it's another thing to feel and experience the product. The MCP team needed to feel and experience the design. The beauty of prototyping identified features we thought we loved but at the end of the day, did not desire after all. 
Production 
Once we finalized functional design, it was time to work on the brand. Collaborating with the talented Temi Cocker, MCP curated a vibrant color scheme that beautifully captured the essence of living in full color, adding an extra layer of depth and richness to the overall vision. 
The Results Of The T|W - Capital One Collaboration
With production underway, MCP and T|W celebrated by planning a joint photoshoot and mixer for everyone who collaborated or championed the initiative. We highlighted diversity throughout, using only minority owned businesses to activate the event. It will go down in T|W history as one of the best days in our company history.
In summary:
The process took about 18 months from ideation to delivery with results that far surpasses our expectations. 

Our confidence and belief in building partnerships with large corporations was renewed. 

This sleeve is a welcomed addition to the T|W product offerings, opening the doors for more corporate and events gifting

Working with MCP opened the doors for T|W to continue to tell our story but at a larger scale on Capital One's Diversity in Supplier Summit. 
Spending over a year with the MCP team and working on the project, T|W began to understand the importance of corporate culture as it relates to supplier diversity and its ability to flourish. Their corporate culture enables a diverse and creative environment where everyone can do what they love, bringing ingenuity, simplicity and humanity to banking. 
The very act of collaborating on the project underscores the value of diversity in fostering high-quality work, exemplifying how a medley of perspectives enhances both the company's brand and its culture. It is a powerful testament to their commitment to diversity and inclusion.
What's Next For T|W & Big Business Collaborations
We are extremely grateful for the opportunity to showcase our expertise and deliver an amazing product for CapitalOne. This experience not only allowed a large bank to see our capabilities but it also stamped our ability to handle larger clients with ease. While Capital One isn't our only large corporation partnership, it was the first time we were to deliver a production from ideation to completion for someone other than our faithful clientele. 
T|W understands not all companies are looking for something new. We also understand that not all companies plan over a year, in advance, for a physical product delivery. However, what we do know is most companies have a diversity supplier initiative. We also know these same companies are struggling to meet their diversity goals for a plethora of reasons. One being the strict rules that have been placed on what type of company constitutes being a minority business. 
In September 2023, T|W finally gained its minority business enterprise (MBE) certification with the National Minority Supplier Development Council (NMSDC). This newly acquired certification will open many doors as it is becoming more and more of a requirement in corporate America. Will this certification guarantee new business opportunities? Of course not! However, one thing is for sure, at T|W, we are making amazing products and have a proven track record of customer satisfaction.